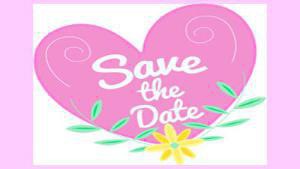 The Sounds of the Heart board has voted not to have a concert in 2020. Make plans to attend the Sounds of the Heart Concert on Saturday, March 20, 2021.

For updates, check the Sounds of the Heart Facebook page at
https://www.facebook.com/events/645662046201742/

Trinity UCC seeks to care for, nurture, and empower its members to make an impact on the community in which we live. The Sounds of the Heart ministry raises funds to purchase automatic external defibrillators (AEDs) in public buildings and churches in Lexington. This includes: schools, the police station, the Margaret Gray Senior Center, City Hall, and many churches.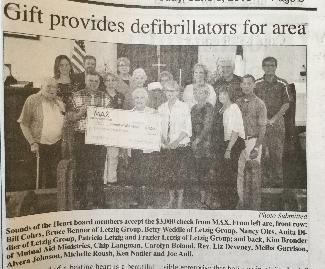 On May 23, 2016 Mutual Aid Exchange Insurance (MAX) presented Sounds of the Heart with $3000 for the purchase of AEDs. "Max is a fair and socially responsible enterprise that believes in giving back," said David Wine, President and CEO."We have a program called Mutual Aid Ministries (MAX) which provides funds for people in need and worthwhile community projects. We couldn't be more pleased to help out this wonderful, life-giving project."




The Cancer Assistance Relief ministry (CAR) provides transportation for cancer patients living in the 64067 zip code to their chemo or radiation treatments in Kansas City. Since 1987, CAR has helped more than 300 people and has traveled more than 650,000 miles! If you would like to be an important part of another person's healing and recovery, or if you need transportation, please call Betty Weddle at 660-909-2868. Volunteer CAR drivers transport patients living in the 64067 zip code and are reimbursed $25 for mileage.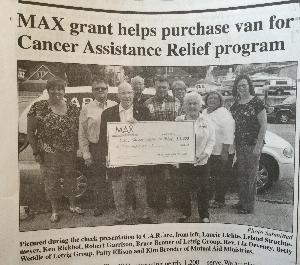 Mutual Aid Exchange and its Mutual Aid Ministries program presented a $6000 check to Cancer Assistance Relief (CAR) on May 23, 2016. The funds will help purchase a newer lower-mileage van. The current CAR van has been on the road since 2011 and has averaged nearly 1200 miles a month. Volunteer drivers made 138 round trips in 2015.
"We want to replace the current van in order to avoid potential breakdowns with ill patients on board.," said Betty Weddle, of Letzig Group Inc., and a founder of CAR. Letzig Group represents MAX in Lexington and surrounding areas. Dave Wine, CEO of MAX Insurance, said," When Betty told us about the CAR program, we were more than happy to lend our support. It's a great service that helps many families at a critical time in their lives.

Read more about Mutual Aid Ministries at http://www.maxinsurance.com/mutualaidministries/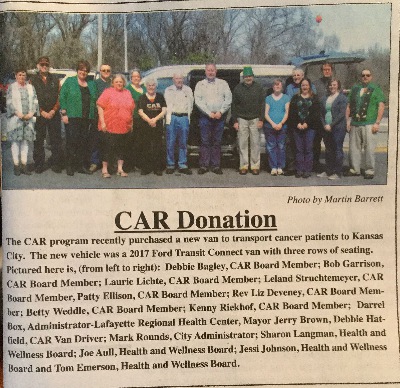 Thank you, HCA and the Wellness Board!


As part of an effort to reach out to people from all walks of life, Trinity UCC is hosting meetings for the Lexington Group of Alcoholics Anonymous. Meetings take place in the fellowship hall on Mondays from 7:00 – 8:00 p.m. All meetings are CLOSED AA meetings. -
Nursing, social work, or medical students are welcome to come. (We can vote to make it an OPEN meeting.)



No matter who you are or where you are on life's journey, you are welcome at Trinity United Church of Christ!


Who makes Trinty UCC a vital church? YOU do! With the help of:

Welcoming and Hospitality Committee Chair: Melba Garrison

Worship Committee: Chair: Patty Ellison

Women's Circle #2 President: Barbara Struchtemeyer
Treasurer: Cathy Bear

Church Council: President: Leland Struchtemeyer, Vice President: Alan Lichte,
Treasurer: Penny Smith, Secretary: Cathy Bear