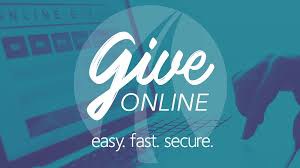 Trinity UCC has made the difficult decision to suspend worshiping together on Sunday mornings.
On Facebook Live Rev. Liz will be offering a time of prayer, connection and reflection on scripture on Wednesday evenings at 6:00 p.m.
Sunday mornings at 10:30 a.m. will be a time of worship, prayer, and reflecting on God's word.

Videos:

Sunday, May 24, 2020
https://www.facebook.com/liz.deveney/videos/3526085970751534/

Wednesday, May 27, 2020
https://www.facebook.com/liz.deveney/videos/3534595466567251/

Sunday, May 31, 2020
https://www.facebook.com/liz.deveney/videos/3544304812262983/

Wednesday, June 3, 2020
https://www.facebook.com/liz.deveney/videos/3553675021325962/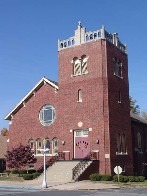 Founded in 1877, Trinity UCC is located in historic Lexington, MO at the corner of 14th and Franklin Streets. Known as the "Hospitality from the Heart Church," Trinity's church family seeks to extend its loving care to members of the wider community through outreach programs and partnerships with local agencies.

Located at 1312 Franklin Avenue, our sanctuary and fellowship hall are handicap accessible. You may enter the sanctuary via the elevator located on the west side of the sanctuary (nearest the Education Building.) You may enter the fellowship hall via the ramp and automatic door located on the 14th street side.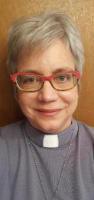 Our pastor, Rev. Liz Deveney, and her husband, Steve, live in Lexington. They have a spoiled Beagle named Teddy and an equally spoiled cat named Kristoff. Rev. Liz began her ministry at Trinity UCC in February of 2006. From 1990 to 2006 Rev. Liz served at various times as a hospital chaplain, hospice chaplain, program manager at a social service agency, development officer and supply preacher in Houston and in Austin, Texas.









24-hour hotline for Missouri Coronavirus information: 877-435-8411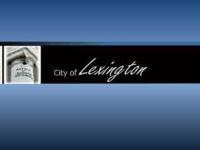 Sign up for City of Lexington textcaster alerts!
Get important information about The City of Lexington sent via email and text message:
https://my.textcaster.com/asa/Default.aspx?ID=4e75bcd4-9ee6-4f20-a559-fb0d1ffd73cd


Helpful links:

United Church of Christ http://ucc.org

Missouri Mid-South Conference http://www.missourimidsouth.org

Blue Springs Terrace http://bluespringsterrace.com

Lafayette County Health Department http://www.lafayettecountyhealth.org/

Health Care Collaborative of Rural Missouri http://hccnetwork.org

City of Lexington http://www.lexingtonmo.com/

Lexington Chamber of Commerce http://www.historiclexington.com

Lexington Tourism Bureau http://visitlexingtonmo.com





Please click the icon for current weather conditions in Lexington.